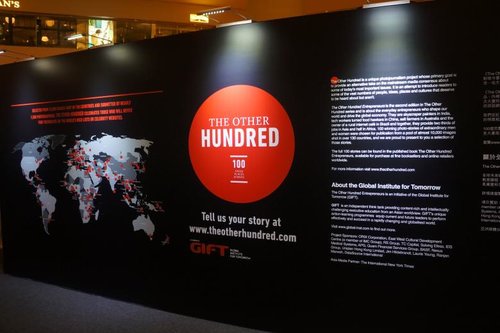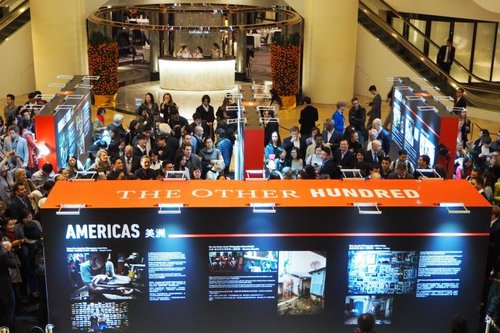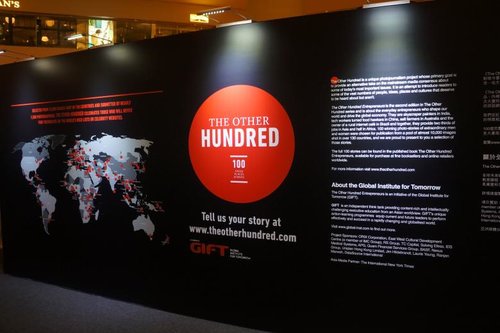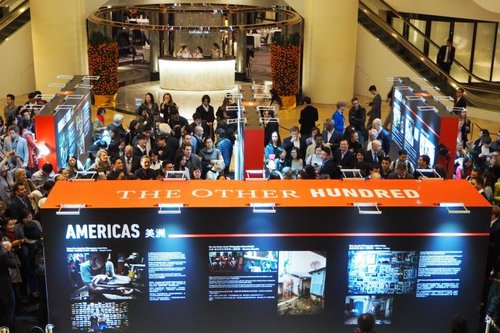 Location: Garden Court, LG1, Pacific Place (outside MTR Exit F)
Exhibition: March 5-10, 2015
The Global Institute For Tomorrow had an extraordinarily successful launch of The Other Hundred Entrepreneurs in Hong Kong. The unique photo-book features 100 entrepreneurs from 95 countries who represent the vast majority of those responsible for creating jobs and holding the global economy together.
More than 500 people turned up for the event, which was held at Pacific Place, a landmark shopping and office complex in Hong Kong. The launch event has been covered in depth by CNN, Bloomberg, South China Morning Post, Forbes, RTHK and many others
We would like to thank our sponsors, photographers, contributors and all those who came for the event and are proud to share with you some moments from the evening.